McKenna's cheeky GAA solo in the AFL
February 27, 2018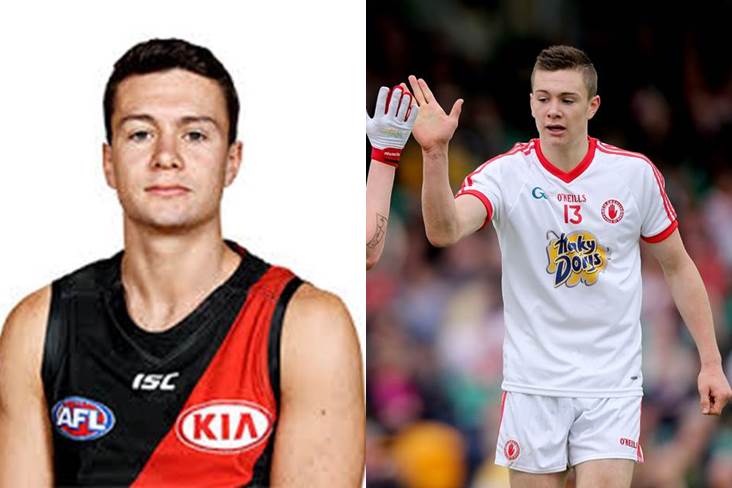 Conor McKenna in the Essendon and Tyrone colours.
There was a bizarre moment during Saturday's AFL clash of Essendon and Richmond when Conor McKenna carried out an impromptu solo with the oval ball.
Solos, of course, are unique to gaelic football and the Richmond defence - as well as McKenna's team-mates and all of those in attendance - were bemused by the 21-year-old Tyrone man's manoeuvre.
It appears that the former Red Hands minor star - who has been representing the Bombers since 2014 - momentarily forgot which game he was playing as he moved through midfield. The solo - referred to as a kick-to-kick in the Australian media - caught Richmond off guard and created space for the dashing defender to get off a long-range shot at the posts.
McKenna's gaelic football special had people reaching for the AFL rulebook to see if there is any advantage to be gained from such a move. Could it replace the bounce that must be carried out every 15 metres or is there even a case to be argued for a mark? Alas, it turns out that the only benefit is lots of added media attention!
Most Read Stories