"He said the scar could open, maybe cause a hernia"
February 13, 2018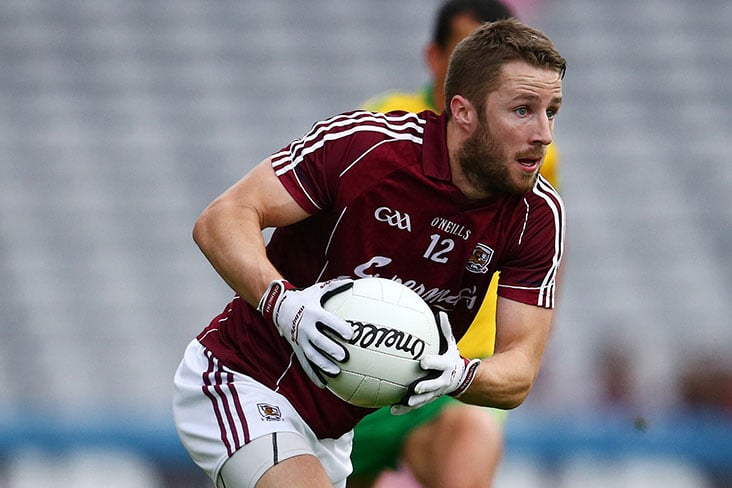 Galway's Michael Lundy
Michael Lundy has revealed why he was prepared to tog out for Corofin ten days after having his appendix removed.
After undergoing an emergency procedure, Lundy made himself available to his club for the Connacht final against Castlebar Mitchells in December and netted a first-half goal as the Galway kinpins claimed the provincial silverware and advanced to this weekend's All-Ireland Club SFC semi-final against Moorefield of Kildare:
"I'd asked the doctor what could happen and he said the scar could open, maybe cause a hernia. 'Is that bad?' I asked him, and he said, 'no, it can be fixed'," Lundy reveals in The Irish Times. "That's all I needed to know. All I wanted to know was could I play or couldn't I play, and he kind of gave me a bit of confidence that I could play.
"I wasn't hiding away from a challenge because I wanted to get physical. The last thing I wanted to do was not be 100 per cent fit and cost the team, ruin our chances, but I felt like I could input something into the game and luckily I did. Looking back on it, I'd make that same decision 100 times over, yeah. It all worked out. I don't know was it a bit of luck or what, but I'd do it again anyway, no problem."
Most Read Stories