There is no time to waste, says Clare's O'Connor
January 13, 2018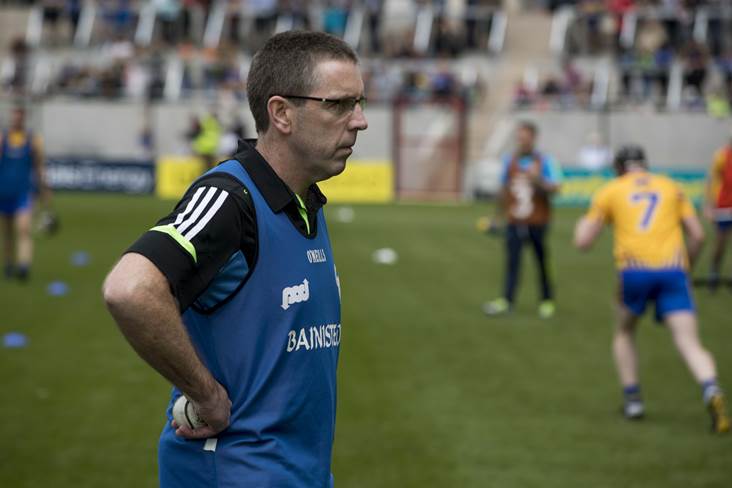 Clare joint manager Gerry O'Connor.
©INPHO/Morgan Treacy.
Teams have to the hit the ground running this year, according to Clare joint-manager Gerry O'Connor, due to the changes in the hurling championship format.
Speaking to The Irish Times ahead of tomorrow's Munster SHL final against Limerick, O'Connor revealed how they have had to alter their early season preparations.
"The biggest single difference is that this time last year, we were probably gently going into the National League knowing there were enough gaps built into the schedule to continue to do some pretty heavy training in between games.
"This time around, we have done more conditioning work in December and January than we would have 12 months ago.
 "Every management team in hurling and football are going into this now with an unknown factor hanging over it so I'm not saying we have got it right.
"But looking at it, I don't believe we will have a lot of opportunity to do heavy conditioning work throughout the league when it starts and there certainly will be no opportunity to do it in May or June."
Most Read Stories