Benny can't see Dubs being beaten
February 23, 2018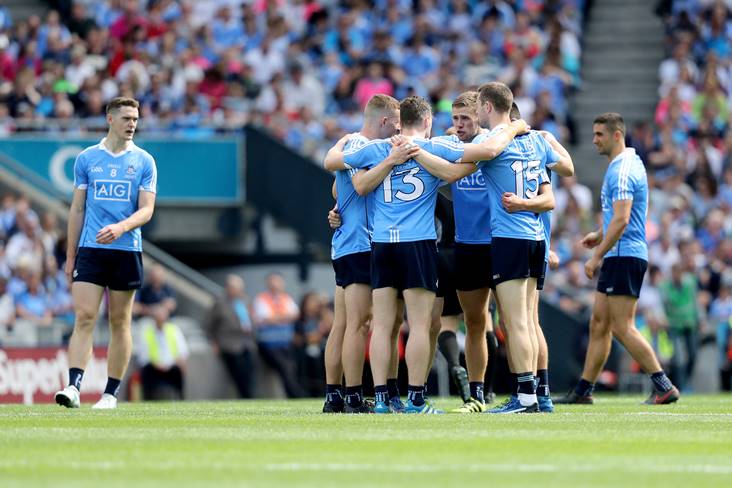 The Dublin team huddle.
©INPHO/Oisin Keniry.
Benny Tierney reckons the only team capable of stopping the Dublin juggernaut is Dublin themselves.
The 2002 All-Ireland winning Armagh goalkeeper doesn't envisage the Dubs' dominance ending any time soon.
"With Dublin there, I personally can't see any team breaking through at the minute," he told the Irish News.
"I watched the league game between Mayo and Dublin last year and Dublin had five or six of their All-Ireland team, Mayo had 12 - and Dublin obliterated them.
"We've probably designed it now where the strong get stronger and the weak get a bit weaker, but the gap is still there. I don't think any teams will make the breakthrough in our game any time soon.
"They have positions for everywhere and cover, more importantly. It's going to take Dublin to get beaten and for the Dubs themselves to start relaxing." 
Most Read Stories