Armagh can overcome losses, Savage insists
December 22, 2017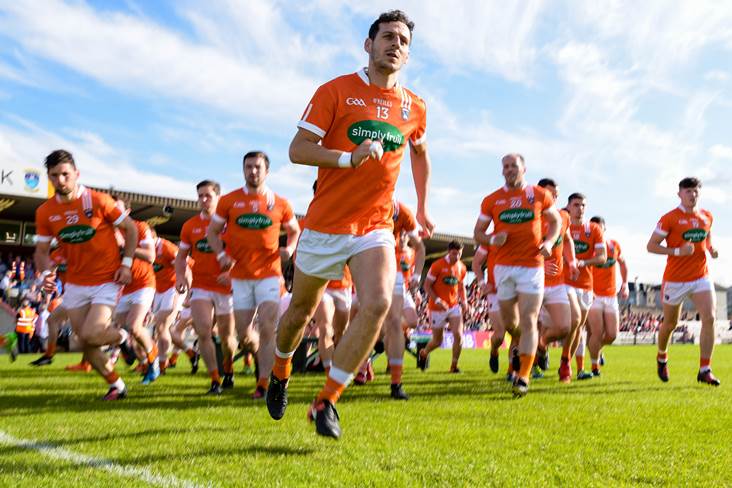 Jamie Clarke and his fellow Armagh players break from the team photograph.
©INPHO/Tom Beary.
New Armagh chairman Michael Savage is confident that the county's footballers can absorb the losses of key personnel such as Jamie Clarke, Stefan Campbell and James Morgan.
The Clady clubman pointed out in the Belfast Telegraph: "It is a fact that we will be missing some players but so too will other counties.
"I don't think there is anything to be gained by dwelling on this. Instead, I think we should be looking at the plus factors.
"We played Queen's in a challenge match on Wednesday night and we had almost 30 players on duty. As a matter of fact, this match had a dual benefit as Queen's included Armagh players such as Ben Crealey and Aidan Rushe, while aspiring players such as Calum O'Neill and Lorcan Quinn also came under the microscope."
He added: "I think there are boys in there who are very keen to wear the jersey with pride. Our manager Kieran McGeeney has been very thorough in his trawl for fresh faces and there is no doubt that there is a rich seam of talent within the county.
"Obviously, the challenge is to harness this into a winning combination as soon as possible, and I am confident that with co-operation from all sides this can be done.
"We know that it is going to be difficult to get out of Division 3 in the league because there are a lot of sides in there who will feel they are capable of this, but we must put our shoulder to the wheel from the outset."
Most Read Stories