Harbinson favours 'B' championship
November 16, 2018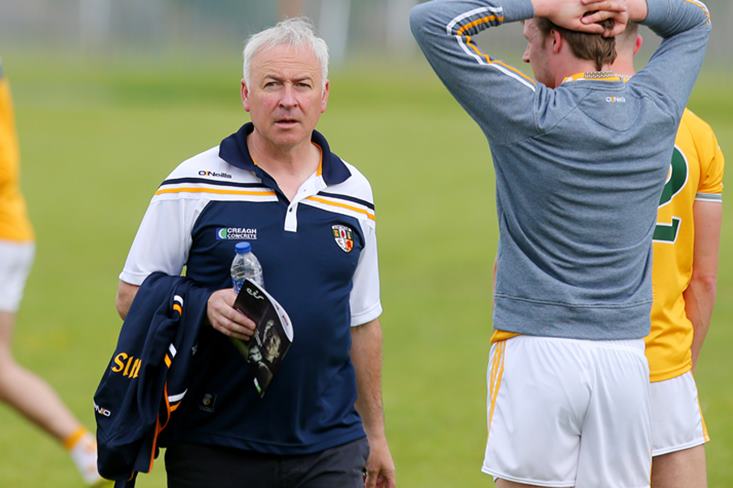 Antrim football boss Lenny Harbinson
Antrim boss Lenny Harbinson has spoken out in favour of an second-tier football championship.
The former St Gall's All-Ireland club winning manager believes a 'B' championship would appeal to players from so-called weaker counties if organised properly and would offer them a realistic chance of winning silverware.
"I actually think that the idea of a second tier All-Ireland championship is a practical idea for Division 3 and Division 4 sides," he said in an interview with the Belfast Telegraph.
"It would give players the chance to participate in a meaningful competition which they might feel they have a chance of winning.
"But it needs to be run on similar lines to the All-Ireland series we have now. In other words, games should not be played on midweek dates in out of the way venues. If a second tier competition becomes a reality, then let's give it the status it deserves.
"If qualifying games were to be played on the same basis on which the Super 8s are currently staged, I think this would provide a considerable incentive for players to give their all.
"I think that if teams got to the quarter-finals or semi-finals, then those games could be played in tandem with major matches in the championship proper like, say, the likes of Dublin meeting Tyrone or Kerry playing Galway.
"This would certainly help to give a second tier competition a proper profile."
Join the hoganstand.com match tracker on Sunday afternoon for live updates from the provincial club senior football and hurling championships.
Most Read Stories