"We feel we are in control of our own destiny"
March 01, 2018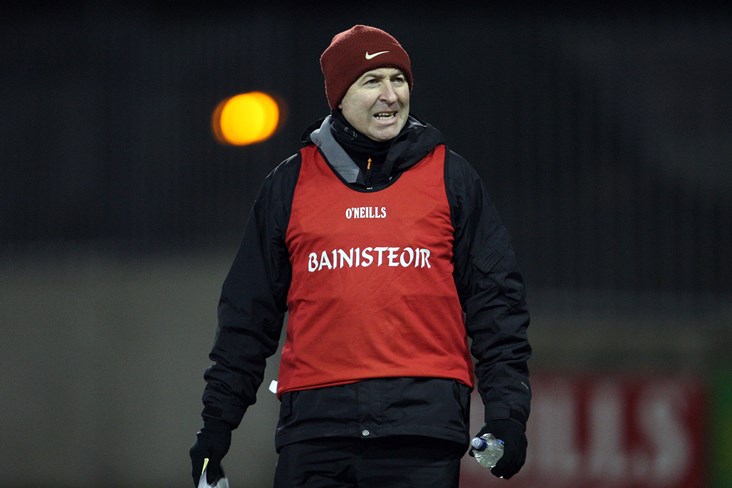 Lenny Harbinson during his time in charge of St Gall's
Antrim football manager Lenny Harbinson says his side face into "three huge tests" this month as they bid for promotion from Division 4.
The Glensmen are down to face league leaders Laois on Sunday and while adverse weather conditions see the O'Moore Park clash in jeopardy at the moment, Harbinson says his side will need to be ready to apply their 'A Game' cometh the hour.
"This match against Laois is the first of three huge tests for us because Carlow and Limerick will follow in rapid succession," the Saffron boss told the Belfast Telegraph.
"These are going to be very difficult games but the fact of the matter is that we feel we are in control of our own destiny."
He added: "While we are pleased with the way things have been going, we are not guaranteed anything. There will still be a few twists and turns before the league is completed, that's for sure. We have been making mistakes but we have not let them get the better of us."
Most Read Stories