Sheedy: Tipp will come back better
June 20, 2018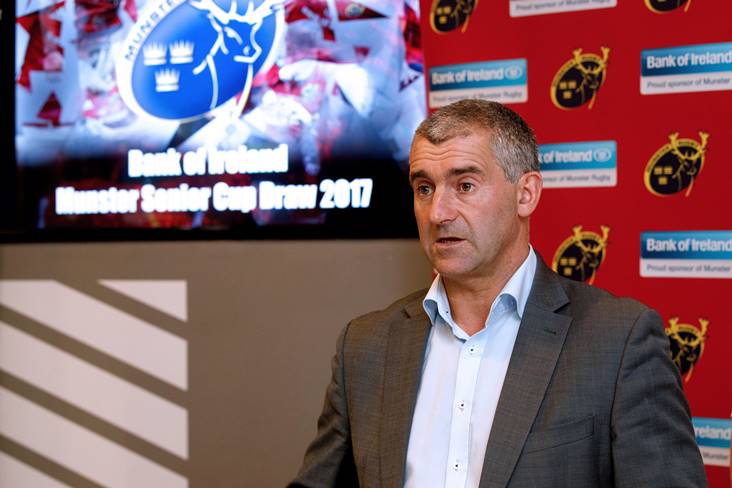 Tipperary hurling manager Liam Sheedy. ©INPHO/Bryan Keane.
By Damian Lawlor
Former Tipperary hurling manager Liam Sheedy has backed the county's experienced guard to come back and win another All-Ireland in the coming years.
Tipperary bowed out of this year's Munster Championship with a defeat to Clare a fortnight ago. That loss to the Banner saw Tipp's interest end at the earliest juncture since 1998 having failed to win any of their four games in the new Munster SHC format. 
Sheedy was Tipperary minor manager in 2006 when they won the All-Ireland title and played a big role in developing players like Paudie and Brendan Maher and Seamie Callanan. In total eight senior All-Ireland winners came from the minor team that Sheedy managed.
Those players, now with 10 years senior experience, have been written off by a range of critics and pundits who feel they have come to the end of the road.
One of those is former Clare boss Ger Loughnane who thinks the game is over completely for those Tipp players.
"When a team gets old, they lose that energy," Loughnane said, surmising a few weeks ago that there was "no way back for this Tipperary team in the Championship."
The Feakle native was ultimately proved right on this year's Championship front, but Sheedy feels that the older players can definitely come back and win another All-Ireland.
"Maybe what they needed is a break and they're getting that now," he said.

"We reached the League final, the lads went back hell for leather in the club championship then in April when other counties weren't as invested in their championships. That might have taken its toll.
"But I know those lads, I had a lot of them at minor when they broke through, and I know what they are made of.
"They are serious warriors and they will be hurting big time by what happened this year.
"They will come back better, I think. It wouldn't take much to get Tipp going again. Certainly, people are saying that it would be a shame if they retired with just two All-Ireland medals after all the quality hurling they have produced but I wouldn't feel they are thinking like that at all.
"They know the bunch of players they have and I think they will be very focused on coming back fresh again after the winter.
"How Tipp approach the League next year remains to be seen. They may go at it hammer and tongs in the early stages again but you might see a different approach in the weeks before the Championship starts.
"Who knows? There is a lot at stake in the coming months."
Sheedy was speaking ahead of the semi-finals of the Bank of Ireland Celtic Challenge (All-Ireland under 17 hurling series) which take place this weekend.
In 2018, 41 teams from all 32 counties have taken part, with the finals set for June 30th at Bord Na Mona O'Connor Park in Tullamore.
"The Celtic Challenge is a perfect fit for the Bank of Ireland because we are the leading banker for young people in this country and the competition itself is about parity.
"It's a great competition and it benefits emerging counties by bringing them up to a level and meanwhile stronger counties can keep guys who are on the fringes of the county minor team hurling up to a high level right through the early stages of summer.
"I think it's in keeping with the senior hurling action that we have had this year. The round-robin has been an unbelievable success. Perhaps a break of an extra week for the players when a review takes place next season but overall it has been very encouraging for everyone," Sheedy said.
Most Read Stories