Banner captain endorses "brilliant" new Munster SHC format
June 19, 2018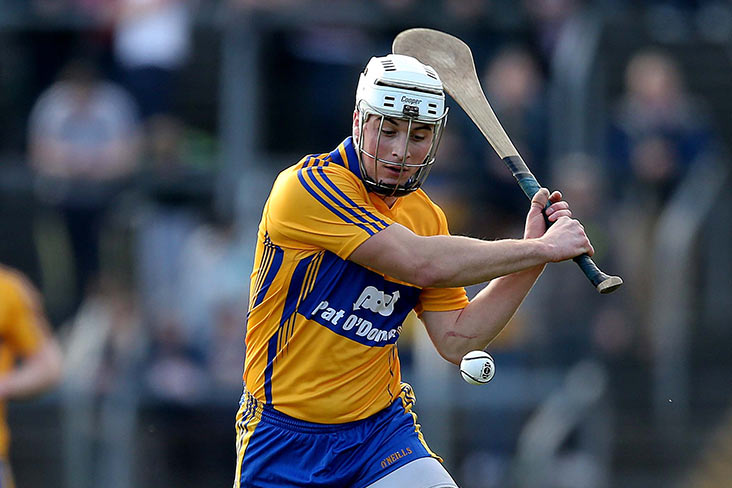 Clare's Pat O'Connor
Clare captain Pat O'Connor is a big fan of the new-look round-robin Munster senior hurling championship.
The Banner County lost their group opener to Cork but bounced back with victories over Waterford, Tipperary and Limerick to seal a provincial final date with the Rebels:
"You have to commend the championship, it has developed lads, you find out so much more about lads, and it's been brilliant," the Banner captain told The Irish Times.
 "All you want is games - games, games, games. We've had four in five weeks, and granted we have had the ideal run with two games, a break, and two games. But the games still weren't easily won; we won three and lost. To get to the final is brilliant and very satisfying. We feel we let ourselves down last year.
 "I suppose we got the rub of the green in terms of the draw but still we needed to stand up and lads stood up. I think a massive turning point for us was in the dressing room after the Cork game. We came in and it was usual story, heads and shoulders slumped. A couple of lads just got up and spoke and said 'this isn't like other years'. I really do believe that those couple of minutes and the couple of lads who stood up and spoke there really set it going.
 "The mental side of it is fairly exhausting; it probably occupies your thoughts the first thing in the morning and last thing at night. It's what we asked for, so that's the joys of it."
Most Read Stories