Ryan regrets media snub
May 22, 2018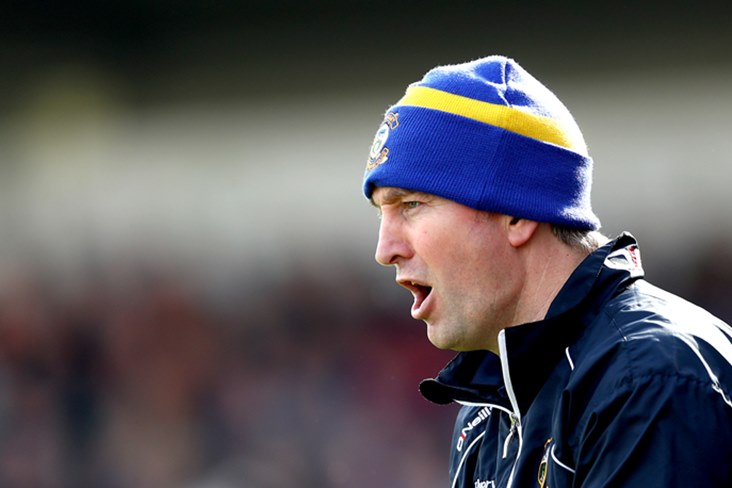 Tipperary manager Michael Ryan during his side's Allianz Hurling League final clash with Kilkenny ©INPHO/James Crombie
Michael Ryan admits that he regrets the decision not to talk to the media in the wake of Sunday's defeat to Limerick.
The Tipp boss initially said that he wouldn't do any media interviews until after the round-robin stage of the Munster SHC but has since revised that decision, mainly to acknowledge he Treaty County. He spoke to Tipp FM this morning and has confirmed that he'll make himself available following this weekend's clash with Cork:
"The reason why I didn't speak to the media on Sunday immediately after the match was a decision we had taken prior to the campaign. We took that decision in the light of the fact that we were facing four Sundays in a row. Anything that is a distraction to our hurling is not welcome," he explained.
"What we don't do is factor in that we're going to lose a match. We're always very positive about our upcoming games but in the aftermath of the match, and after a loss, we should have reviewed that.
"We make a lot of decisions and we communicate what we think we need to communicate, or should communicate, but that was one of our internal decisions. We're playing week after week after week and our focus is on our team.
"However I do acknowledge that there was a void created and hence why I'm on this morning and one of the reasons to come out is to acknowledge our opponents Limerick. It's effectively the purpose of my call this morning. Number one, our decision should have been reviewed and number two, of course we needed to acknowledge Limerick. I certainly regretted that. Limerick were excellent and we turn to our next challenge against Cork in five days."
Most Read Stories