Kearns labels six-day turnaround a 'disgrace'
May 20, 2018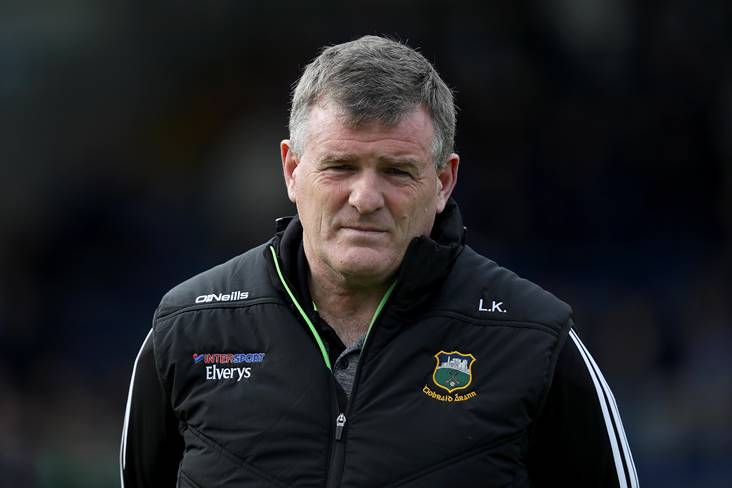 Tipperary manager Liam Kearns.
©INPHO/Tommy Dickson.
Liam Kearns has reiterated his disgust at the decision to bring forward Tipperary's Munster SFC semi-final against Cork to next weekend.
As expected, Tipp overcame Waterford in their first round tie last evening to set up a meeting with the Rebels next Saturday evening, leaving them with just a six-day turnaround. The semi-final had been originally fixed for June 3, but was moved by the Munster CCC to avoid a clash with the Tipperary hurlers' game against Waterford on the same day.
The new date for the Cork game also means it will clash with the Champions League final between Liverpool and Real Madrid.
The semi-final had originally been fixed for June 3, the same day as the Tipperary hurlers' game against Waterford in Limerick, which would've made it impossible for supporters to attend both fixtures.

"It's a disgrace, an absolute disgrace," the Tipp manager said of his team's quick turnaround.
"I think the integrity of the competition has been compromised. I think Cork have now got an advantage over us. It should be a level playing field. It's a six-day turnaround and the stats show that the teams with a six-day turnaround don't win.
"But we are determined - it is not going to be won in a committee room, it's not going to be won by a committee and it's not going to be won in a boardroom; it's going to be won out there in the field (Semple Stadium). And, we'll be here in six days' time and Cork better turn up ready to play because we will be here to play."
He added: "It's an absolute disgrace. I don't know how they came up with the decision and that's being straight and honest. A year's planning and at the stroke of a pen they put it all into jeopardy".
Most Read Stories