Ryan hails 'beauty of the league'
March 16, 2018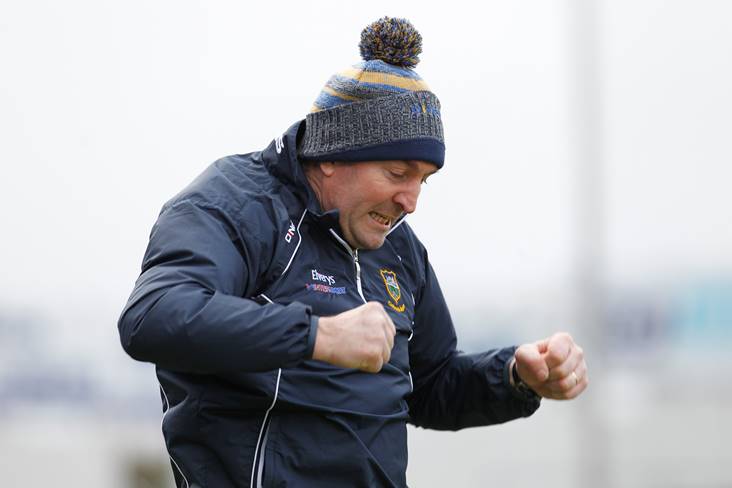 Tipperary manager Michael Ryan celebrates a goal.
©INPHO/Conor Wyse.
Following the conclusion of the round robin games in the NHL, Tipperary manager Michael Ryan is in no doubt that they have learned a lot from the campaign as they prepare to face Dublin in Sunday's NHL quarterfinal.
Ryan has had time to reflect on the group games and he believes that he and his management teams have learned a lot during the campaign so far.
"The beauty of this league is that the games are coming thick and fast and as long as we get out the other side without picking up injuries, it's all good," Ryan told the Tipperary Star.
"The wides (against Cork) were disappointing and that's down to poor shooting; poor decision making on the ball. I'm not too disappointed with that. We have played five rounds of the league and it has been very good for us.
"From now on the competition really starts because every game we play is knockout. We want to progress as far as we can. It is really good for the team and the squad."
Most Read Stories