No ref complaints from Martin
March 20, 2018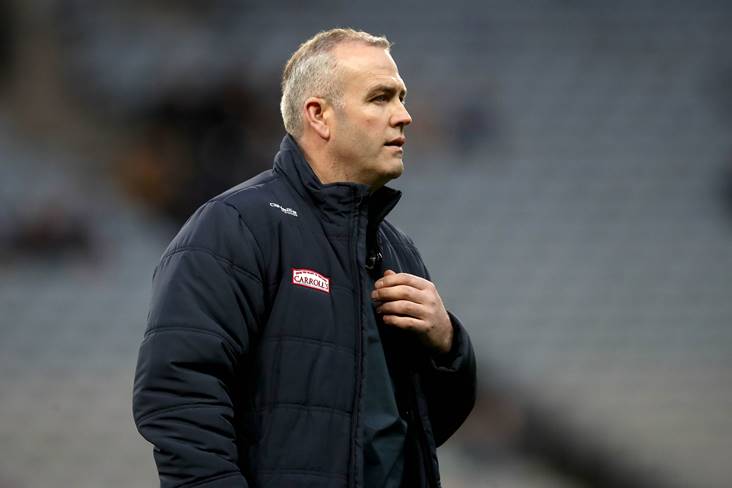 Offaly manager Kevin Martin.
©INPHO/Ryan Byrne.
Offaly manager Kevin Martin has no issue with referee Paud O'Dwyer after yesterday's narrow league quarter-final defeat to Kilkenny.
Most of the 50-50 calls went against the Faithfuls during the opening quarter especially in Tullamore and that undoubtedly had a bearing on the final outcome as the Cats scraped through with just two points to spare.
"Yeah, the ref was probably hard on us a few times but he's human too," Martin told The Irish Daily Star when asked about the performance of the Carlow whistle-blower.
"He's not going to get every call right. You have to get those things out of your head. You have to go out and win no matter who is refereeing.
"While we've some grievances over some of the decisions, I won't be complaining about it. We could have pushed on and won it at times. That's the way it goes."
Most Read Stories