Ryan doesn't feel under pressure
March 22, 2012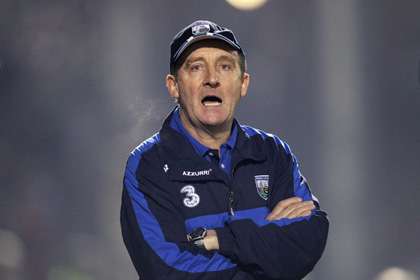 Michael Ryan.
Waterford manager Michael Ryan has stated that he doesn't feel under pressure.
Ryan has not got off to the best of starts as manager with his side pointless after three rounds of the league.
The Déise are now primed for a relegation battle following last weekend's defeat to Tipperary and a win over Galway is imperative.
Nonetheless, Ryan has played down the team's poor form and he pointed to the loss of key players during the campaign as the main reason for their slump.
"I don't feel under any pressure at the end of the day we started off against Cork we were short nine or ten players and we are still short five or six, but that's not an excuse in itself," Ryan explained to the Waterford News & Star.
"Regardless of who we are short, the team is not performing as well as it should be performing even allowing for the fact that we are short a number of players."
Most Read Stories