Harrison overjoyed at All-Star recognition
October 15, 2010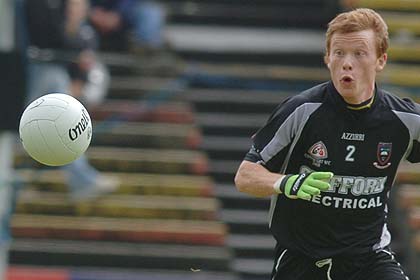 Sligo's Charlie Harrison
Charlie Harrison has spoken of his delight at becoming Sligo's first All-Star football winner since Eamonn O'Hara in 2002.
The Yeats County captain, who was selected at left corner back rather than in his customary right corner back position, said: "I actually heard the team being announced with a friend of mine (Sligo team-mate Mark Breheny).
"And when I heard Peter Kelly's name I thought 'ah well'. So when I was called out I couldn't believe it. We were jumping up and down. I'm absolutely delighted.
"The All-Star is a really coveted award, but you never really think you will be up there someday, so to win one is an amazing feeling."
Most Read Stories