McHale slams Mayo backroom
September 28, 2012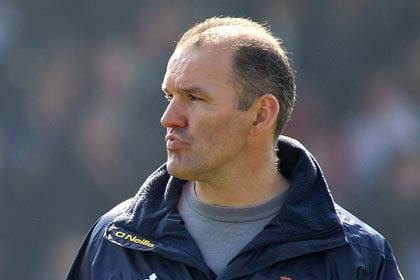 Liam McHale
Liam McHale blames the Mayo management for last Sunday's All-Ireland final defeat.
The former Mayo player and selector - who has just completed a three-year term as coach / selector in Clare - has made no secret of his desire to one day manage his own county. And he was disappointed by what he sees as the inability of the current management team to think on their feet last weekend:
"I felt Donegal were there for the taking last Sunday," the three-times beaten All-Ireland finalist tells The Examiner.
"I thought that the occasion really got to the Donegal players and that they were edgy and nervous, but unfortunately we failed to take advantage of the situation.
"And this had a lot to do with the actions, or lack of actions, that were taken from the sideline.
"First the decision to switch Kevin Keane off Michael Murphy and put Ger Cafferkey on Murphy was not made until 20 minutes had gone and a lot of damage had been done by that stage.
"As well, Keith Higgins should have been played much nearer the goal to help out the full-back line which was under a huge amount of pressure throughout the match.
"But instead Keith was positioned around the D which meant that, as well as not being able to support the full-back line, he was not far enough up the field to help out the midfield.
"Keith is one of our most influential and most experienced players and we should have done much more to try and get him the game. But instead he was largely a peripheral figure for most of the 70 minutes."
Most Read Stories