Reale explains retirement reasons
October 21, 2011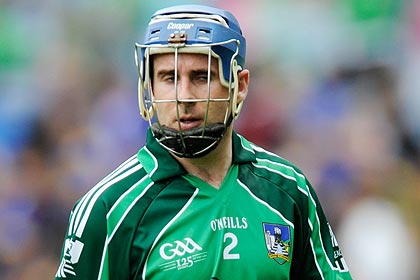 Limerick's Damien Reale
Limerick defender Damien Reale has explained the decisions which lead to his retirement from inter-county hurling.
Reale has been one of the outstanding defenders of the last decade, but the 30-year-old felt that now was the time to step down and concentrate on his work and young family.
"I would like to thank my family and friends and wife Sarah for all their support down the years. Myself and Donie had our decisions made after the Dublin game," Reale revealed to the Limerick Leader.
"I now have Damien Reale Health and Safety Services and will be working between Wexford and Clare so simply won't have the time."
Most Read Stories