Hayes wants Treaty peace
February 25, 2010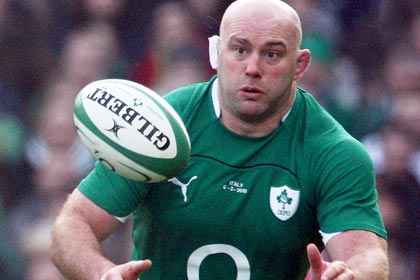 Ireland' John Hayes
Irish rugby legend John Hayes is calling for an end to the Limerick hurling dispute.
'The Bull' will enter the history books against England at Twickenham on Saturday when he becomes the first-ever Irish rugby international to earn 100 caps.
But the local GAA scene remains dear to his heart and he said in an interview with RTE Sport:
"I do follow GAA in Limerick very much and especially hurling. [The fall-out] is not really doing anyone any good.
"I know these are things people have said already when other counties have had disputes but it is in our county now and it would be good to see it sorted out.
"There are only so many county teams out there that can challenge at the top and I definitely think Limerick is one of them.
"We need all our best players on the field coming in to the championship so hopefully we will get it sorted out and get these fellas back on the field."
Most Read Stories