Valentia on the brink
January 16, 2013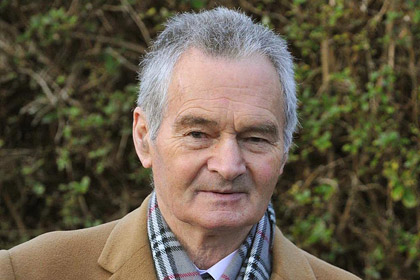 Kerry great Mick O'Connell. INPHO
The famed Valentia club have informed the Kerry County Board that they are not in a position to field an adult team this year due to a player shortage.
The Irish Examiner reports that officials from the home club of Kerry great Mick O'Connell will meet with the Kerry Board this Friday to discuss the situation as they currently have 13 players available to them.
Valentia are due to compete in Division 5 and the South Kerry championship this year.
Last year they just about managed to field a team with 18 players.
"We won't be able to field a team because we have 13 players," club chairman John O'Sullivan told The Irish Examiner.
"There are players who go away for a year or two and you hope they come back but there is no work to come back to. We barely coped last year and fulfilled out fixtures but this year that's not the case."
The island club are hoping that neighbours St Michael's Foilmore might come to their rescue with a loan of players.
"We will see if there is any chance the parish rule can be relaxed and St Michael's Foilmore could loan us players. They're a strong team.
"If they're getting no football or if there are lads in St Mary's (Cahirciveen) who are getting no football they may come to Valentia and help fill a team for us and keep us going at least for another year.
"The other thinking would be to encourage our players who have emigrated back to save us but there is no incentive for them here.
"Maybe if we could fly them over to get in one or two games. We might have to look at the older fellas as well."
Most Read Stories