Fitzmaurice rubbishes Galvin transfer rumours
January 21, 2011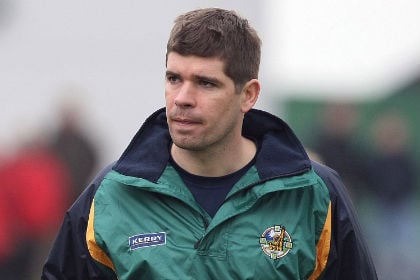 Kerry manager Eamonn Fitzmaurice
Former Kerry selector Eamonn Fitzmaurice has rubbished reports that clubmate Paul Galvin is set to seek a transfer to a Dublin club.
Media reports on Friday suggested Galvin, who is embarking on a three-year course at Dublin Institute of Technology, was poised to play his club football in the capital, with St Vincent's mooted to be his likeliest destination.
However, his Finuge and Feale Rangers teammate Fitzmaurice is adamant that no such transfer is in the pipeline, going on to label the reports as untrue.
Writing on his Twitter page, @efitz6
, Fitzmaurice said, "Some effort by the Evening Herald this evening claiming that P Galvin is transferring to St Vincents. 100% untrue."
In a second tweet, he hit out heavily at what he alleged was "false reporting."
Fitzmaurice, who won four All-Ireland medals during a hugely successful playing career, stepped down as Kerry selector last August after a two-year stint.
Most Read Stories