Toothache hampers McBrearty
June 24, 2013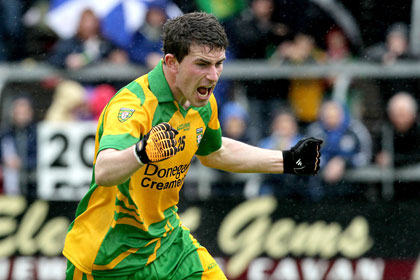 Donegal's Paddy McBrearty. INPHO
Paddy McBrearty's below-par display against Down could be put down to the fact that he was forced to pay two visits to the dentist prior to the game.
Donegal manager Jim McGuinness admitted that the young corner forward - who was man of the match in their quarter-final win over Tyrone - "was not his normal self" because of a toothache.
"Patrick had a problem with his tooth," he revealed to the Irish News.
"We had to get him to a dentist in Cootehill on Saturday night, at 10 o'clock, and get work done on it.
"He was in a lot of pain for two days and was on pain killers and he was not his normal self. He had been at the dentist during the week. That didn't work out. It was a tough couple of days for him.
"It was by no way our best performance, but the prize for us is the Ulster final. We are there now and we are very, very thankful for that."
Most Read Stories