Spitting incident abhors president
March 05, 2013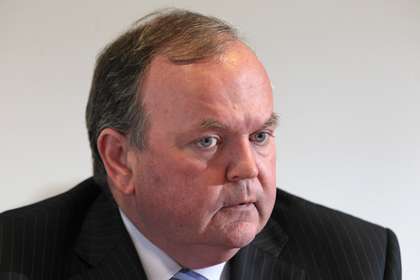 GAA President Liam O'Neill praised Cavan hurling at the All-Stars in Shanghai last week.
Liam O'Neill has described the spitting incident at Omagh on Sunday as "disgraceful".
Injured Donegal star Karl Lacey was allegedly spat upon in the stand during the game and the GAA president says there is no place in the Association for people behave in such a shameful manner:
"If the Tyrone County Board apologised, that's the correct thing to do. I have always said that any behaviour that makes anyone feel less good about themselves or about being involved in gaelic games is abhorrent to me.
"I wouldn't condone that type of behaviour and to spit at anyone is disgraceful behaviour. I cannot understand the behaviour of anybody who insults or demeans anyone. It has no part in gaelic games.
"My message to those people is: we don't need you. I don't want them in our organisation and I don't want them going to our games.
"I would appeal to them to go and leave our games to people who want to come and enjoy themselves."
Most Read Stories