Davy non-committal on Model future
July 29, 2019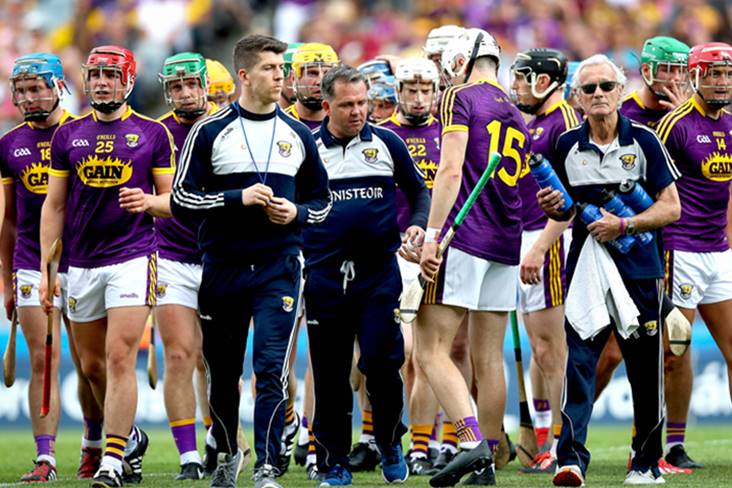 Wexford manager Davy Fitzgerald. ©INPHO/Ryan Byrne.
Davy Fitzgerald will bide his time before making a decision on his future as Wexford senior hurling manager.
The curtain came down on Fitzgerald's third year at the helm of the Model County at GAA HQ yesterday and he admitted that the commute from Clare can take its toll.
"Whether I can do it again, I don't know," he remarked to RTE Sport.
"I don't want to think about it for a while. I think I just need to stop. It's been 18 years playing and 12 or 13 with no breather.
"I absolutely adore that bunch. If I asked that bunch to do anything for me, they would. They're absolutely incredible and they won't give in.
"It's funny, I've been over teams a long time. The bond I have with this crew, I don't think I've had it with any team.
"Going to training is actually really good, I swear to God. You do two hours 45 minutes (drive) from Clare and it isn't an easy thing 120 times a year.
"They're an unbelievable bunch. I really, really enjoy them and no matter what happens in Wexford I think I'll be friends with these guys for a long time to come."
Most Read Stories