Chin: we didn't know if Davy was coming back
December 09, 2017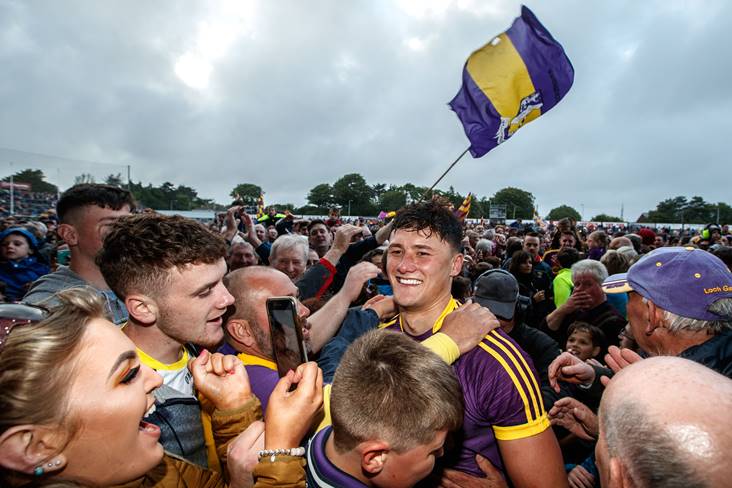 Wexford's Lee Chin celebrates with fans.
Lee Chin says Davy Fitzgerald's decision to recommit to Wexford for a second year came as a huge relief to everyone involved with Wexford hurling.
The Wexford joint-captain admitted to the Irish Independent on the Pwc All-Star hurling tour to Singapore that he feared the Clareman wouldn't return as manager after keeping the county guessing for a few weeks after a very successful debut season with the Slaneysiders.  
"We didn't know what his situation was at the end of the season. He never really let us know what the story was. As a group of players we were hungry to get him back - we know we need Davy back if we are to progress even further," Chin said.
"We are so grateful that he came back and hopefully we will go well next year and bag some silverware.
"We didn't win anything (in terms of silverware) so neither players nor management would be happy with that. It was good to make progress but we have a lot more to do. We're ready to get on with it," he added.
Most Read Stories