Do or die for Dunne & Co
September 05, 2018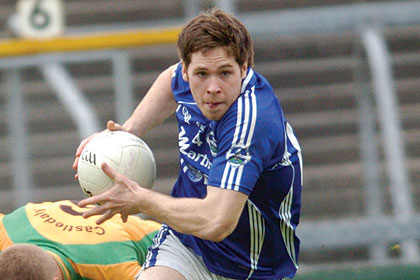 Maryland's Callum McCormack
Maryland manager Nigel Dunne acknowledges the fact that they need to pick up a win or face into a relegation battle.
Three defeats in the campaign so far, have left Maryland rooted to the bottom of the table as they prepare to face a Castledaly side that have just one point from their three outings so far.
The loss of Callum McCormack has been a huge blow to Maryland, but Dunne told the Westmeath Independent that luck hasn't been on their side.
"There's no way of sugar coating our performances over the course of the championship. We are playing in a very tough group and unfortunately we don't have the depth and experience that other clubs take for granted," said Dunne.
"We didn't get that rub of the green you need when things are not going your way and when the momentum starts to turn against you, then it's very hard to correct the situation."
Most Read Stories