Breen wants more consistency from Ernesiders
February 28, 2018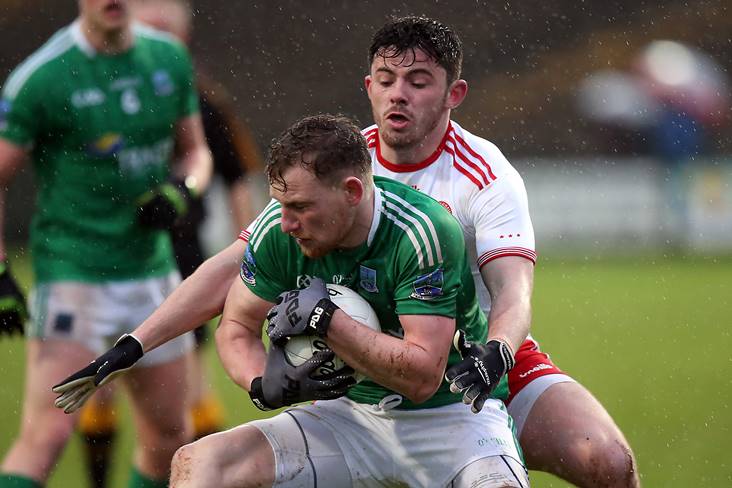 Fermanagh's Aidan Breen with Ciaran McLaughlin of Tyrone.
©INPHO/John McVitty.
Fermanagh have a maximum eight points on the board from their four Division 3 games to date but half-back Aidan Breen says they have room for improvement.
"We have four wins and we haven't played well for 70 minutes in any of them," he told The Irish News.
"The three wins before the Derry game, the most we played for in any of those was maybe 20 minutes so if we can play at a more consistent level then we should improve more and we are going to need that in the next three games that we play."
Rory Gallagher's side have still to negotiate the hurdles of Westmeath, Armagh and Longford in the final three rounds.
"We have the three toughest teams left to play, starting with Westmeath on Sunday.
"These three are more or less championship games. If we lose to Westmeath it would leave us level-pegging with them and more than likely Longford going into the last two games. So each game is going to be vital."
Most Read Stories