McGrath refuses to rule out Waterford return
August 14, 2019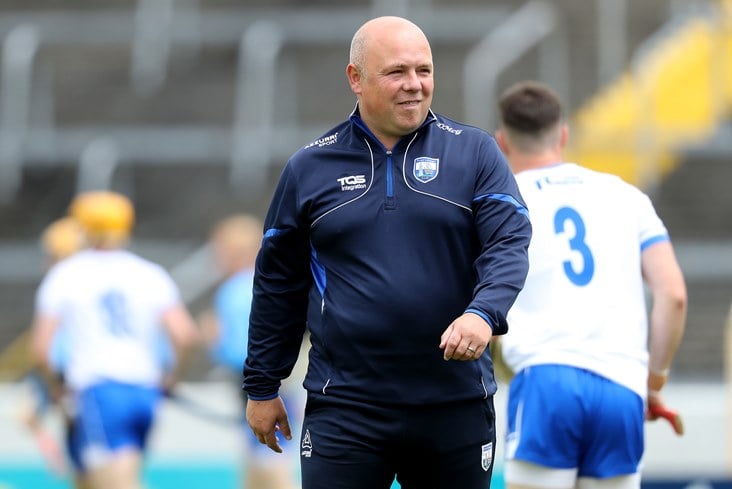 Former Waterford manager Derek McGrath.
Derek McGrath admits he might be open to a sensational return to the Waterford senior hurling hotseat.
His successor at the Na Deise helm, Paraic Fanning, stepped aside after just one year in charge and McGrath – who was manager for the previous five years – concedes that a return is not beyond the bounds of possibility:
"I haven't really thought about it," he told Sky Sports. "I was saying to my wife on holidays 'Would you be mad to even consider it?' Then I was saying to myself 'Would you consider it?'
"So my mind is a muddle on it really and that's being completely upfront with you. There are very, very good candidates in Waterford that are interested in the job.
"I might be more interested in going back and getting involved in my own school and maybe rebuilding in school there and maybe coming again and having another opportunity at it. You can't just walk into it either, you have to go through a process where there's a committee appointed and if they deem you a suitable candidate, they'll interview you and they'll have that right to do that.
"Is it interesting to me? At the minute, not really. I'm not sure I'd have the energy to invest everything I have into it again. But it's not something I'd completely rule out either."
Most Read Stories