A second stint as Deise boss appeals to McGrath
June 27, 2018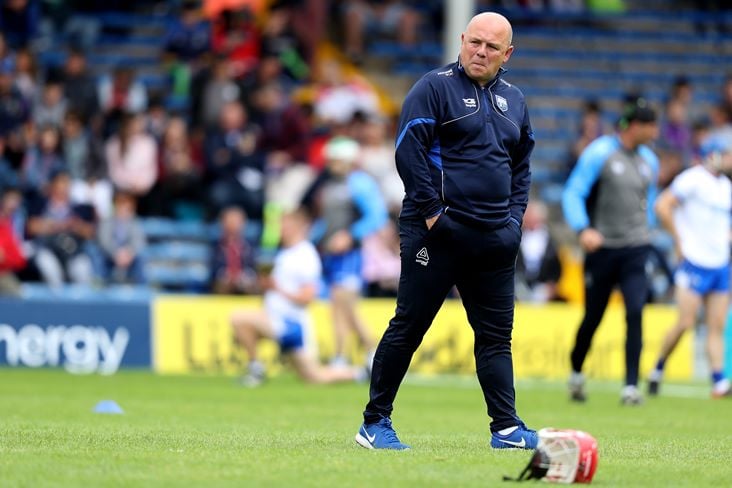 Waterford boss Derek McGrath
Derek McGrath has declared an interest in returning to the Waterford hurling hot seat in the future.
The De La Salle clubman walked away after five years at the helm last week but, speaking as a guest on Newstalk's Off The Ball last night, he revealed he would like another shot at the job somewhere down the line.
"I'd like to think so without openly canvassing myself straightaway for it," McGrath stated.
"It's important the new manager gets space to develop the team in their manner. But I would see a sense of flux over the next five or six years.
"Tadhg [de Búrca] and Jamie [Barron] are only 22 and I imagine when they get to 27 or 28 they will have a different outlook. They will be the leaders of the team if they aren't already.
"There will come a stage where they will take over the mantle from Kevin [Moran] and Michael [Walsh] and Philip Mahony and Pauric [Mahony] - there will be a moving on period.
"It would be appealing at that stage but who knows what will happen in the meantime."
Most Read Stories