Waterford ready to host World GAA games
July 24, 2019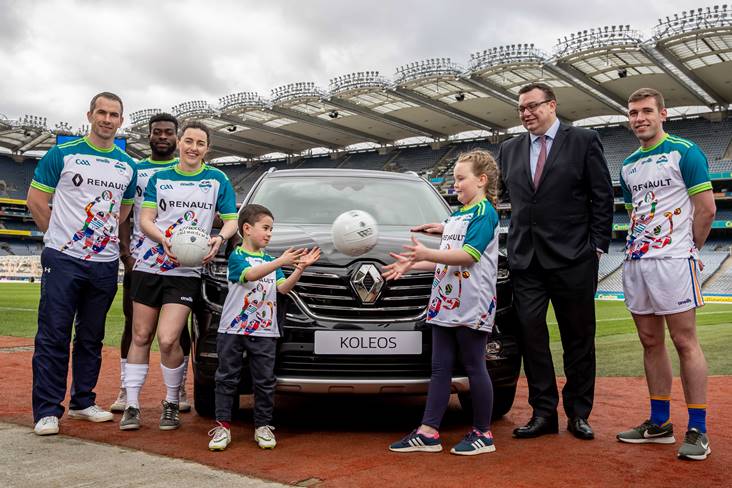 At the launch of the GAA World Games 2019 are: Westmeath's Dessie Dolan and Boidu Sayeh, Dublin's Lyndsey Davey, 6-year-old Nathan Dolan, 8-year-old Katy May Magee, Patrick Magee of Renault Ireland and Wicklow's Patrick O'Connor. ©INPHO/Morgan Treacy.
A total of 85 GAA teams from all across the globe are set to descend on Waterford this weekend for the opening ceremony of the 2019 Renault GAA World Games.
Teams from Britain, Europe, Middle East, New York, USA, Australia, Argentina, South Africa, Asia and Canada will compete in what will be the biggest event of its kind.
The opening ceremony will be held in Waterford city before the group stages will be played from Monday to Thursday with the finals being held in Croke Park on the Friday.
The teams competing will mainly be made up of players born in the country they are representing, which highlights the global brand that the GAA has become.
Most Read Stories