Canty appeals for support for 'man you'd go to war with'
March 09, 2019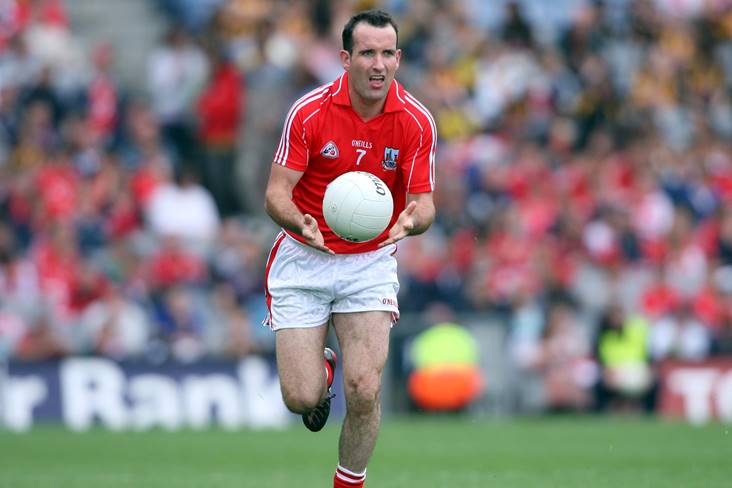 Kieran O'Connor in action for Cork in 2008. ©INPHO/Donall Farmer.
Graham Canty has called on the GAA community to support his former Cork team-mate Kieran O'Connor in his battle with cancer.
A GoFundMe campaign set up yesterday has already raised over €80,000 of a €250,000 goal to support the 39-year-old Aghada clubman and his family with current living and future medical expenses to beat Ewing's Sarcoma Cancer, including possible travel abroad for additional medical expertise.
"As of last week, Kieran is now battling cancer for the third time in 18 months," 2010 All-Ireland winning captain Canty wrote in the Irish Examiner.
"He is in big trouble. He has all of the hard work done. He has had the honesty to face it all head on. This has still not been enough to allow him to deliver for his own group, his family.
"If I put myself in Kieran's position or my own wife in Sinéad's position, this would be the most frightened we could ever imagine ourselves to be. The time has come when he needs our help and I don't think the group is enough this time. We need more.
"Any help would be appreciated, more than you could ever know."
O'Connor has already lost a leg to his cancer, but Canty is in no doubt that he will keep fighting.
"Kieran is a man you would pick to go to war with you," he stressed.
Donations to help support Kieran and his family with current living and future medical expenses to beat Ewing's Sarcoma Cancer can be made here: https://www.gofundme.com/f/friends-of-kieran
Most Read Stories