London beat the weather by training in QPR's Academy Dome
March 02, 2018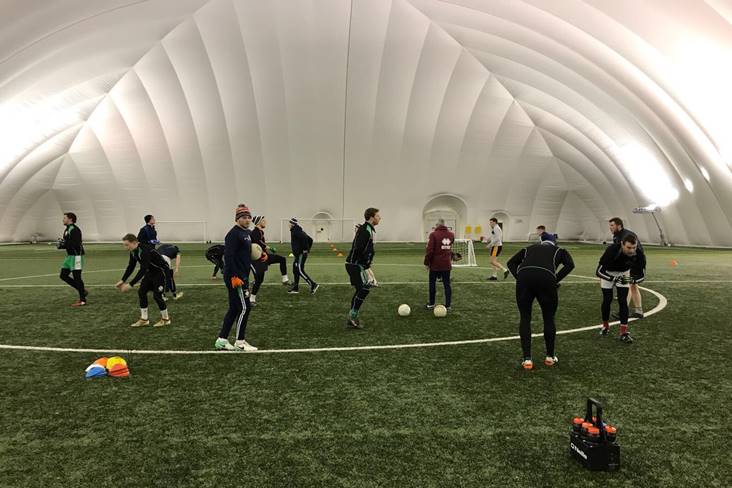 London players train at QPR's Academy Dome.
Finding a pitch to train on that isn't covered in snow wasn't a problem for the London footballers last night.
Their manager Ciaran Deely arranged for them to train at Queen Park Rangers' state-of-the-art Academy Dome. Opened in 2015 on the grounds of Cranford Community College, the 'Airdome' boasts a full-size 3G soccer pitch.
Deely, a former Wexford footballer, is employed as a sports scientist by QPR FC at their Academy, so his connections came in handy!
Most Read Stories