Rival clubs make most of postponement
December 11, 2017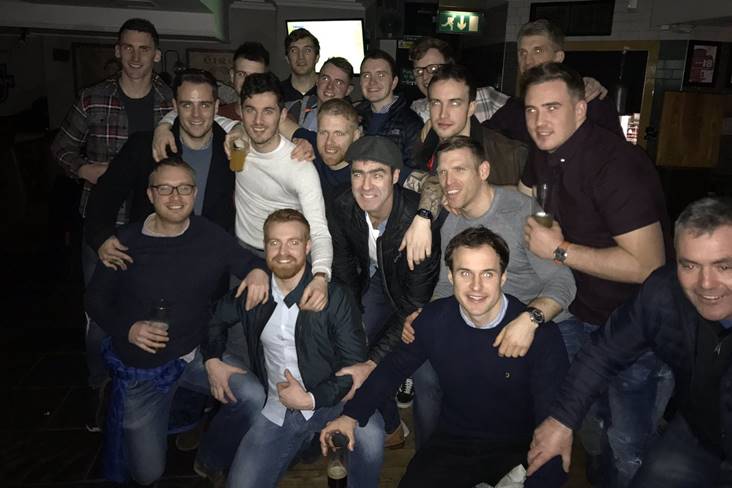 Fulham Irish and Corofin players mingle together.
Fulham Irish and Corofin got over the disappointment of yesterday's All-Ireland club SFC quarter-final postponement by sharing a few drinks afterwards.
Connacht champions Corofin had flown to London from Shannon on Saturday, only for the game to be postponed yesterday morning because of snow on the Ruislip pitch. But that didn't stop players from both clubs hitting Leicester Square together last night.
The game is expected to be re-fixed for the middle of January.
Most Read Stories