Harte not impressed by Cavanagh criticism
June 11, 2018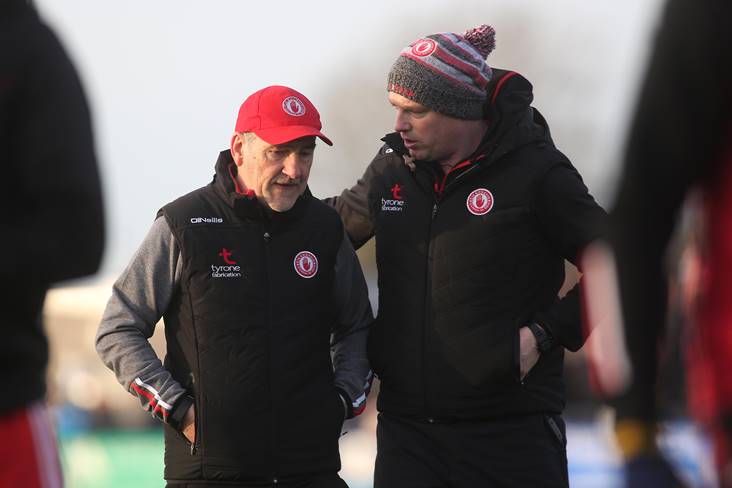 Tyrone manager Mickey Harte and Gavin Devlin.
©INPHO/Lorcan Doherty.
Mickey Harte described Sean Cavanagh and other critics of Tyrone's defensive style of play as 'sad' after the Red Hands' controversial extra-time victory over Meath on Saturday.
"Some of the people that are spouting about that just seem to have an agenda which is negative and they just seem to be sad people who are negative all the time," the veteran Tyrone manager said.
"Maybe they should look in the mirror and brighten up a wee bit and look at the bright side of life.
"I'm very happy with the way we're putting together our team and how they play football and I don't think anybody can complain about the excitement out there."
Harte felt Tyrone deserved their win, despite needing a last-gasp Cathal McShane equalising point to force extra-time and Meath having a blatant free-in turned down in the last play of the game when James McEntee was pushed in the back by Kieran McGeary.
"If we had lost that game, we would have been very sore about it because it wasn't that we weren't creating chances. We were creating chances and very good chances, but we didn't take them," he added.
Most Read Stories