Watch: a cocooning grandfather nails a juvenile club skill challenge
April 01, 2020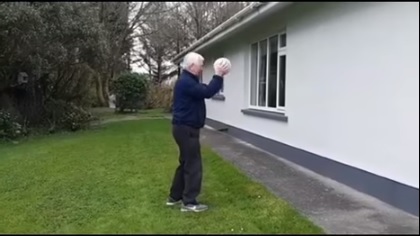 Sean O'Flaherty of Bearna Og
One Galway man who is cocooning at home decided to spend some of his time doing the skill challenges that his grandchildren are taking on.
We are all having to come up with ways to keep ourselves occupied during this challenging time that we are experiencing at the moment.
Sean O'Flaherty has put many a youngster to shame as he took on the challenges set for the young players of Bearna Óg.
Juvenile secretary Ciara Lynagh explained what happened: "We are running a skills challenge for the young kids but we got a video of one of the grandads doing it who is 78 years of age.
"He is cocooning and his wife took the video of him. He had been out practising the whole weekend for it."
Well done Sean, you are an inspiration.
Most Read Stories