Watch: Conor McKenna repeats solo trick on Crows
July 26, 2020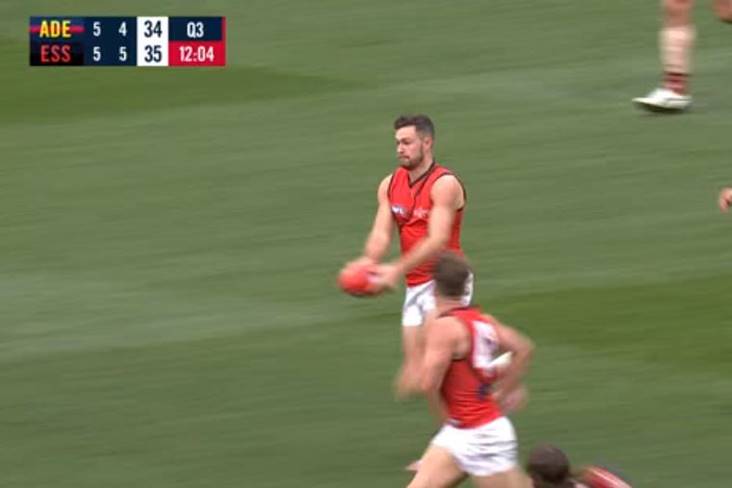 Essendon Bombers' Conor McKenna on the run against Adelaide Crows.
It's great to see Conor McKenna enjoying himself on the pitch once again...
The Essendon defender looks to have put the recent Covid-19 controversy behind him after producing, as the foxsports.com website put it, 'one of the plays of the year' during the Bombers' round 8 62 to 59 victory over Adelaide Crows at the Adelaide Oval earlier today by setting off on a mazy run and soloing the oval ball with aplomb.
It was not the first time the former Tyrone minor star showed off his gaelic football skills against Adelaide Crows in the AFL at the Oval - he did it twelve months ago when he sold this beautiful dummy solo.
Most Read Stories