Tragedy strikes Tipp GAA club
June 03, 2019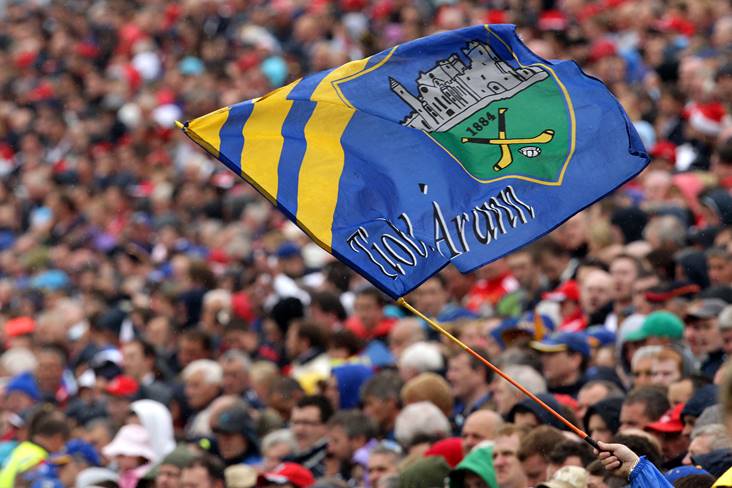 A view of a Tipperary flag.
©INPHO/Cathal Noonan.
A Tipperary GAA club has been left devastated by the tragic death of one of its players in a road accident.
Sean Breen, who played for Eire Og Annacarty, died after the vehicle he was travelling in left the road between Dundrum and Thurles at around 5.30am yesterday. The two other occupants of the 4x4 are being treated in South Tipperary General Hospital for non-life threatening injuries.
"Sean was such a popular, enthusiastic young man that never had a bad word to say about anyone," Eire Og Annacarty chairman Vinny Ryan said of the 24-year-old.
Local Fine Gael councillor John Crosse said: "We are badly broken up. Sean was a beautiful person and a fine young man. He was involved with the GAA and soccer club here.
"This is an awful tragedy, it is beyond words."
Most Read Stories