Comment: RTE's blanket hurling coverage is becoming too much for football fans to bear
June 02, 2019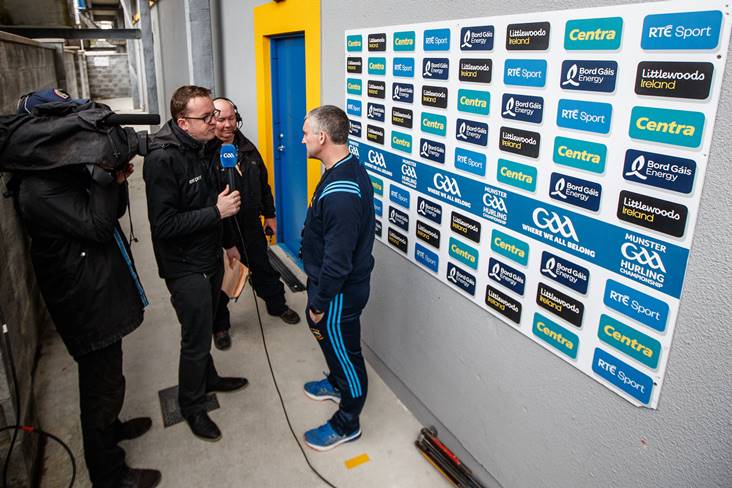 RTE's Damien O'Meara interviews Tipperary manager Liam Sheedy. ©INPHO/James Crombie.
By Randal Scally
RTE's love-in with hurling, and the Munster SHC in particular, is really starting to rankle with football fans.
It has been a diet of hurling only for TV viewers since the national broadcaster launched its live summer schedule on May 12 with a Munster SHC double-header involving Waterford and Clare, and Cork and Tipperary. To be fair, the small ball game was the only show in town last year, but it has been a different story this summer.
The decision to cover hurling matches only over the last four Sundays has backfired badly with today's one-sided double-header featuring Waterford and Limerick, and Tipperary and Clare making for painful viewing - unless you're a Limerick or Tipp fan!
The good news for football fans is that they have only six days to wait to RTE's first live football game of the summer - Donegal v Tyrone in the Ulster SFC semi-final - before normal service resumes on Sunday with another hurling double-header (Kilkenny v Galway in Leinster and Limerick v Clare in Munster).
After that, there's a better balance to RTE's coverage, which must to be the case from the get-go in 2020.
Most Read Stories