O'Riordan and McKenna trade goals in the AFL
May 10, 2019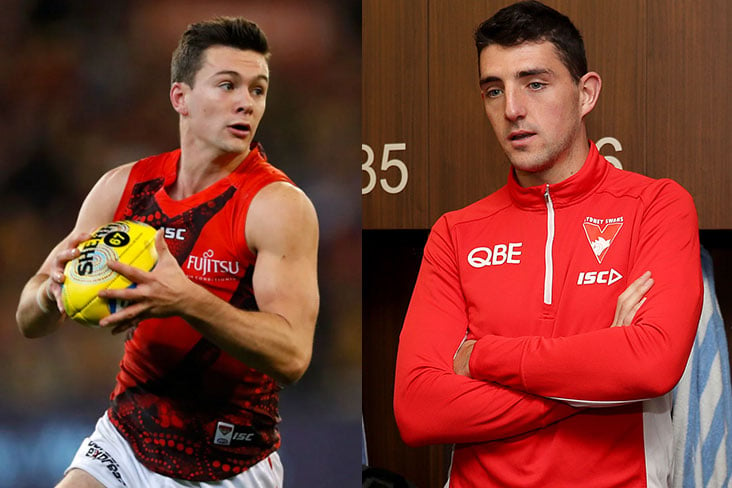 Essendon's Conor McKenna and Colin O'Riordan Sydney Swans
Colin O'Riordan and Conor McKenna exchanged goals as the Sydney Swans defeated Essendon in their Round 8 AFL clash at the SCG today.
Former Tipperary underage star O'Riordan kicked his first goal from a penalty in what was only his fifth AFL appearance since joining the Swans in October 2015.
Tyrone's McKenna was also on target at the other end, but couldn't save the Bombers from a 72-77 defeat.
Most Read Stories