"The weekend we were off, I missed it"
June 28, 2018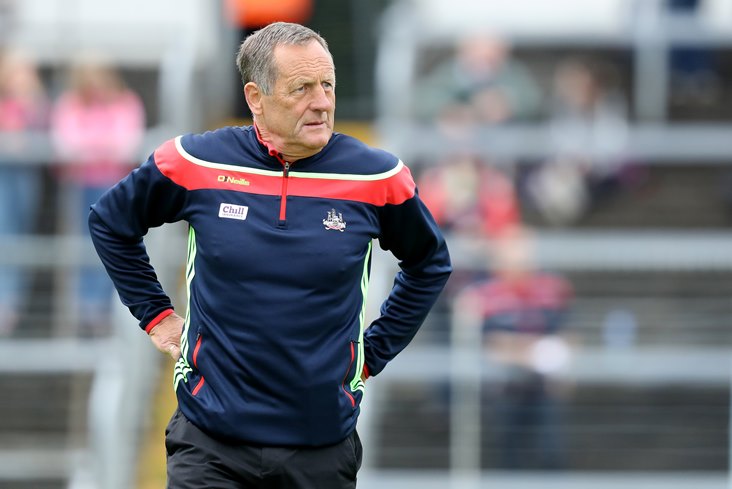 Cork boss John Meyler during his side's victory over Waterford at Semple Stadium ©INPHO/Oisin Keniry
Cork boss John Meyler loves the new round-robin format for the Munster SHC.
The holders came through unbeaten to set up a provincial final rematch with Clare on Sunday and Meyler enjoyed the challenge of playing four times in quick succession:
"It's been new, it's been different. Players always wanted a game every week but the challenge is in recovery. A lot of issues arise over the four or five weeks but I loved it, I thought it was absolutely brilliant. The weekend we were off, I missed it. I went to watch Kilkenny play Wexford and then Limerick ­versus Waterford," he comments in The Irish Sun.
"It's like soccer in England, all the games, and you just get used to it. You get used to the buzz, to ­turning up on the bus, to the sound of 20,000, 30,000, 40,000 people being there to watch the match. And for that weekend, there was a sense of, 'God, I miss that'."
"I think the format is super - Sunday after Sunday and no cancelling games or putting them off for a month so you can't get a run at it. You're not going to play well all the time, you'll play poorly some days and the four games were there for everyone. Three teams came out in the end."
Most Read Stories