'Redser' hailed a hero after saving man's life
May 07, 2018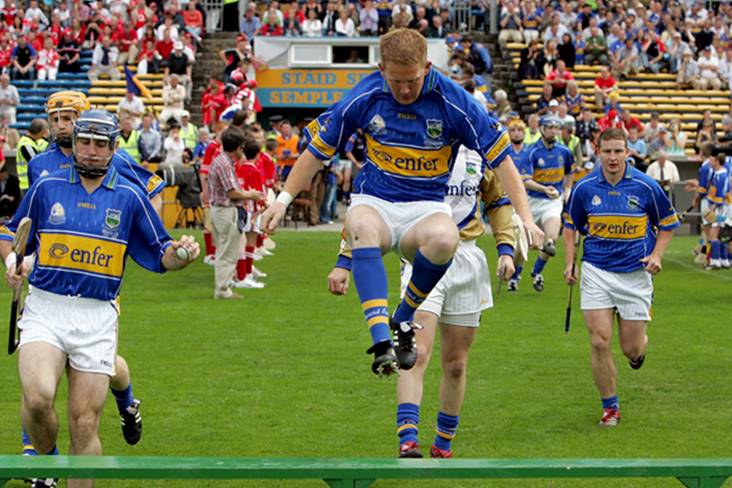 Ger O'Grady leads out Tipperary in 2006.
©INPHO/Morgan Treacy.
Former Tipperary hurling captain Ger 'Redser' O'Grady and his Thurles Sarsfields club-mate Gary Loughnane used CPR to save the life of a man who suffered cardiac arrest recently.
'Redser' was at filling station on Matthew Avenue in Thurles when he saw the man collapse, and immediately rushed to his aid.
"By the time I got over to him I knew he was in big trouble. Another man was on the phone to the emergency services, but I knew CPR because I had to do a course for work some time ago. I started working on his chest and Gary Loughnane arrived on the scene and he also knew CPR. Between us we continued until the emergency services arrived," the former full forward explained to the Tipperary Star.
"You never want to have to use that training, but it was great to have had it and to be able to do something. I honestly think that it should be part of the school curriculum in some shape or form - on transition year or something. You never know when, or who, it could make a difference for. We are all hoping and praying that the man makes it through."
Most Read Stories