Pic: Shane Long uses hurl to de-ice his car!
March 04, 2018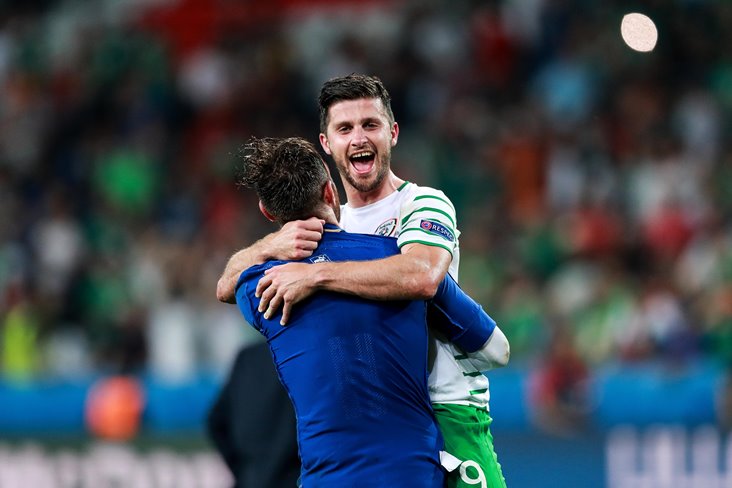 Shane Long celebrates the Republic of Ireland's victory over Italy
Shane Long's hurl came in handy this week when he used it to de-ice his car!
As the 'Beast from the East' hit both Ireland and the UK, his wife Kayleah posted a picture on social media of him carefully removing the ice from his vehicle with a caman.
The Southampton and Republic of Ireland striker was, of course, an outstanding hurler before pursuing a career as a professional soccer player. He won a Munster MHC medal with Tipperary in 2003 before playing in two All-Ireland MHC semi-finals. The Gortnahoe native also holds the distinction of having played both hurling and soccer at Croke Park. 
Most Read Stories