Sheedy has no magic wand
December 19, 2017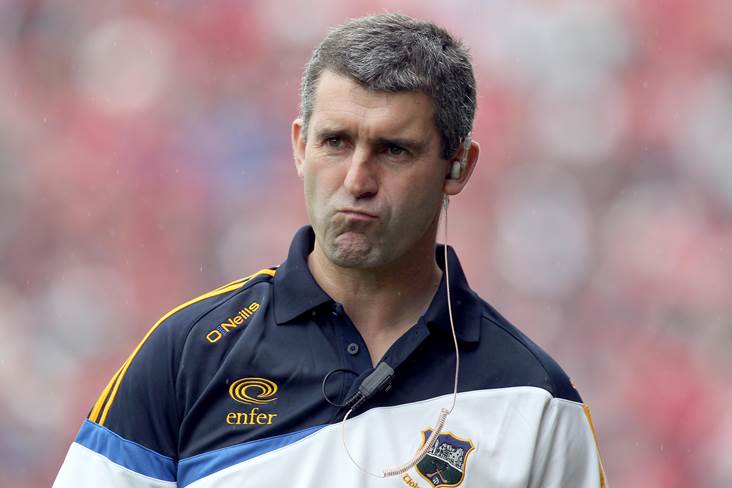 Liam Sheedy when in charge of Tipperary.
©INPHO/Dan Sheridan.
Terence McNaughton says Liam Sheedy won't be able to wave a magic wand to improve Antrim's hurling fortunes.
Tipperary's 2010 All-Ireland winning manager has joined the Saffrons' backroom team but co-manager McNaughton isn't expecting miracles from the high-profile import:
"Liam has been a massive influence on us. What Liam Sheedy brings to the table is his experience and credibility. He's been there and got the t-shirt at minor, U21 and senior level. He's done it all," the Cushendall legend told The Irish News.
"He's a very straightforward, down to earth sort of guy. He knows his hurling, you don't have to analyse what he's thinking or saying. He's helping us and he's having his influence there, without a doubt. If Liam Sheedy says something, you have to respect it.
"Liam has been around long enough, he knows what's going on. He's up quite a lot and we're down meeting him, and then he's up at the games, giving us advice. But he's not going to flick a switch and everything comes good. He's not here to wave a magic wand - it still comes down to everybody putting their shoulder to the wheel, working hard and being ambitious."
Most Read Stories