Water breaks at ref's discretion, says Offaly GAA
June 30, 2018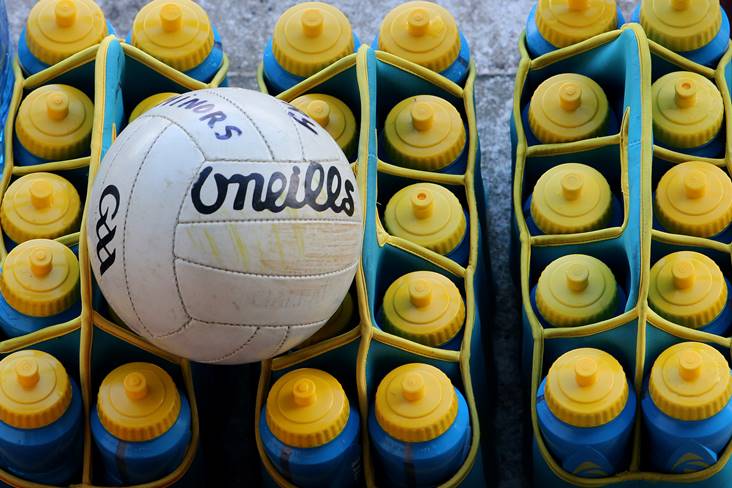 A view of a ball and water bottles.
©INPHO/Cathal Noonan.
Offaly GAA has released a statement clarifying that water breaks are not permitted during games as per GAA rules.
However, they haved pointed out that such breaks are "at the referee's discretion". It comes after they had released a statement earlier in the week announcing the introduction of enforced water breaks due to the sweltering weather conditions. Other county boards had also introduced water breaks without realising they were breaking the rules of the Association. 
"Water breaks are not permitted during games, but the referees can allow additional water carriers onto the field at his discretion during the game," Offaly GAA said in a statement issued to the Offaly Express.
"This will apply to all underage and adult fixtures until further notice."
Most Read Stories