Whelan: the provincial system is letting us down
April 04, 2018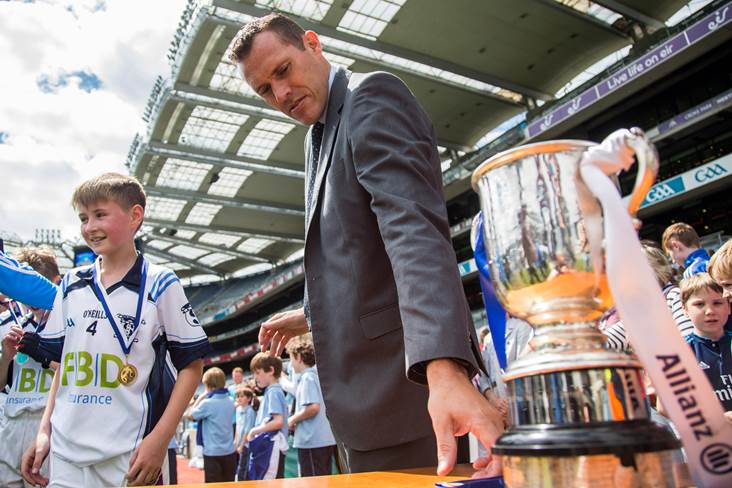 Former Dublin footballer Ciaran Whelan hands out medals at the 2016 Allianz Cumann an mBunscol finals at Croke Park.
©INPHO/Tommy Dickson.
Ex Dublin midfielder Ciaran Whelan has repeated his call for the provincial championships to be scrapped.
Now that the Allianz football leagues are done and dusted for another year, the focus switches to the provincial championships but Whelan isn't getting overly excited about the prospect of 'a lot of dead rubber games'.
"The provincial system is dead and I've said that for years," he stated on this week's episode of The Irish Independent's 'The Throw-In' podcast.
"Even eight or nine years ago I felt it was dead on its feet.
"There's been a huge imbalance to it especially for the lads in Ulster. We have to really take a look at the provincial system and ask, what benefit is it really worth?
"Over the next months we face into three or four good games and a lot of dead rubber games where the margins will be 10,12,13 points."
A two-tier championship is the way forward as far as the Raheny clubman is concerned.
"I do think maybe your league position should translate into your Championship position.
"Then you could have two Super 16 competitions at the right level because every year the provincial system is letting us down more and more."
Most Read Stories