JFC C: One sided affair at Drumree
August 12, 2018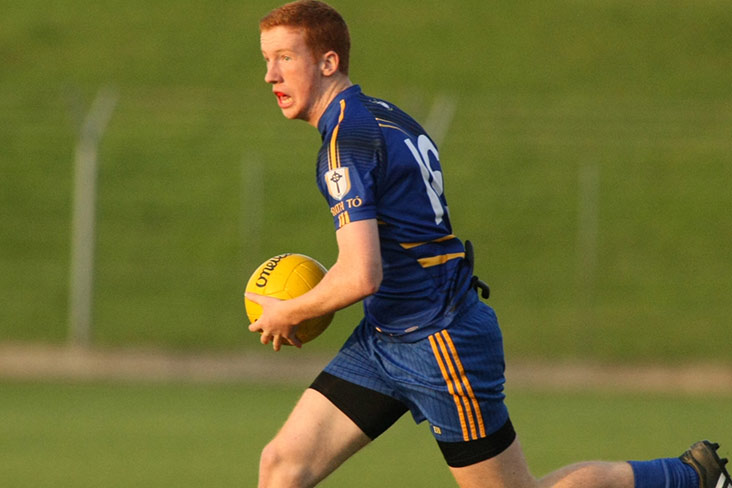 Ratoath's Tom Fadden
Drumree hosted the Junior C championship match between Ratoath and Summerhill.
Ratoath 8-24  Summerhill 1-5
Unfortunately, this was a one sided affair. Summerhill were struggling for numbers like many clubs at this time of the year and the game started with Summerhill fielding 14. That said, a goal from a quickly taken free kick put Summerhill ahead after 5 minutes, cancelling out two early Ratoath points. That was as good as it got for Summerhill.
It was pretty much one way traffic after that as Ratoath grew into the game and the mix of youth and some experienced heads paid dividends in the end.
Ratoath led 3-12 to 1-2 at half time.
The second half was much the same and Ratoath extended their lead further despite the brave efforts of the Summerhill men. Ratoath used their full panel to good effect and had a broad array of scorers - Aidan Murray and Andrew Gerrard topped the list with impressive hauls.
The final score read Ratoath 8-24 Summerhill 1-5
Rath To: Eoin Doddy, Ryan Kelly (0-1), Paddy Quinn (0-1), Eoin Clayton, John Walsh, Brian Daly (0-2), Adam Whelan, Tom Fadden (1-4), James O'Brien (0-1), Paul Flaherty (1-2), Connell Ahearne (0-2), Colm Nugent (0-2), Aidan Murray (3-4), Michael Mulvey (0-1), Andrew Gerrard (3-3).
Subs used: Jonathan Browne (0-1), Gavin Eiffe, Peter Barry.
Most Read Stories