Dubs announce lucrative sponsorship extension
May 08, 2018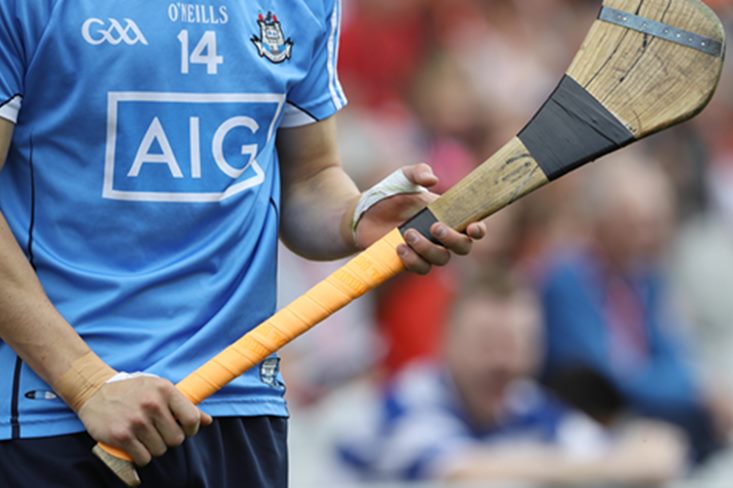 Dublin GAA's renewed sponsorship deal with AIG will carry through until 2023
Dublin GAA have today announced a five-year extension to their massive sponsorship deal with AIG.
The original five-year deal with the insurance firm was penned in November 2013 and will expire this November, but the extension - believed to be worth in the region of €1m per year - will now carry through into 2023.
The initial deal - the biggest intercounty sponsorship in history - was a trailblazing one as it covered the men's senior football and hurling teams as well as the women's football and camogie teams and all underage sides. This will continue to be the case, while AIG will also sponsor the new Performance Centre at Parnell Park and Dublin's Games Development Officers.
"Today's announcement is a massive vote of confidence from AIG in Dublin GAA from grass roots level right up to our senior teams," states Dublin County Board Chairman Sean Shanley. "Both Dublin GAA and AIG have gone from strength to strength over the course of the last four-and-a-half years and this long-term commitment will allow us plan for the development of our games in the county on a sound financial footing.
"Providing the right structures for young players to participate in hurling and football in a county with the population of Dublin is a huge operation which requires significant investment. With the backing of AIG, we can look forward to building on the work already being done and continue to invest in allowing as many girls and boys as possible to take part with the guidance of the best coaching.
"It is a massive day for the clubs all across Dublin. With the finance provided by this deal, Dublin County Board can invest in more projects, more coaching and better support structures. The AIG Performance Centre at Parnell Park will be just one of a number of initiatives which we have in the pipeline."
According to AIG General Manager Declan O'Rourke added: "AIG is extremely proud of its sponsorship of Dublin GAA, Dublin Ladies Football and Dublin Camogie. The partnership has been a major driver for building our brand and business since November 2013.
"It is fantastic for AIG to continue to be part of the Dublin GAA success story for a further five years. With Dublin County Board's proven management team, we look forward to seeing the GAA continue to go from strength to strength across all four codes, in the city and county, in nurseries, clubs, schools and in Croke Park."
Most Read Stories