Seneschalstown pay tribute to Noel Byrne
February 23, 2018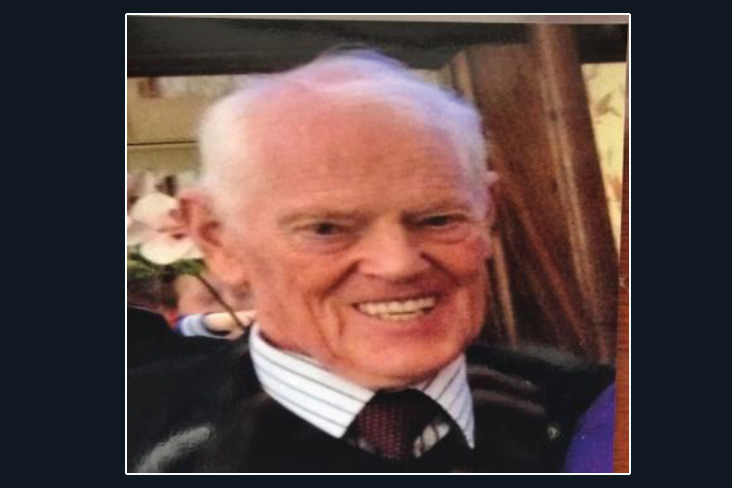 The late Noel Byrne
The sad passing occurred recently of one of life's gentlemen when Noel Byrne left us on 29th January 2018 after a short illness.
Noel was born in Beauparc on 24th December 1937 and indeed lived his whole life in the parish. He played with Seneschalstown GFC at both Juvenile and Adult level and in 1960 his dreams came through when he married Christina (Chrissie). They had three children, Derek, Avril and Wendy.
Noel worked all his life as a wood machinist starting off in Gorey's in Navan before moving onto Leo Darby's in Deanhill and finally working with McGoona Kitchens in Navan as a kitchen fitter up to his retirement.
After his family Noel had two loves one was horse racing and the other was the GAA, travelling the length and breath of Ireland and Britain. Nothing gave Noel and Chrissie more satisfaction and pride than going to the races to see their son Derek ride. Derek took after his father with a love for horses and became one of the top jockeys in Ireland and Britian, winning the Unidare Apprentice of the Year Award two years in a row. Derek also has the distinction of wining the William Hill Scottish Grand National in 1990 on Four Trix. In the 90's Noel himself worked at the Navan Racecourse as the weight room assistant for 10 years.
He never lost his love for the GAA and was one of the many volunteers who spent endless hours helping build the Seneschalstown GFC Clubhouse. After retiring from the game he took up umpiring duties for his good friend Tommy 'Pop' Collins for 20 years from the mid 70's up to the mid 90's and officiated throughout Meath and Leinster at club and country fixtures including Pairc Tailteann and Croke Park. Up until a couple of years ago Noel was still volunteering as a steward in both Seneschastown and Pairc Tailteann.
Noel was a pioneer all his life, something he was very proud of. He attended many cross country running championships with Derek and Avril and took great pride in watching Wendy compete in Irish Dancing championships.
In latter years he got the greatest pleasure from attending Seneschalstown juvenile games to watch his grandson's Daryl, Barry and Keith playing. Noel was Honorary Club President something which gave him great pride.
Noel's months mind Mass will be held on Sunday 4th March at the Church of the Assumption Beauparc at 10.30am.
Most Read Stories