Full back pick: Meath's Best Team from our last four All-Ireland wins
March 22, 2020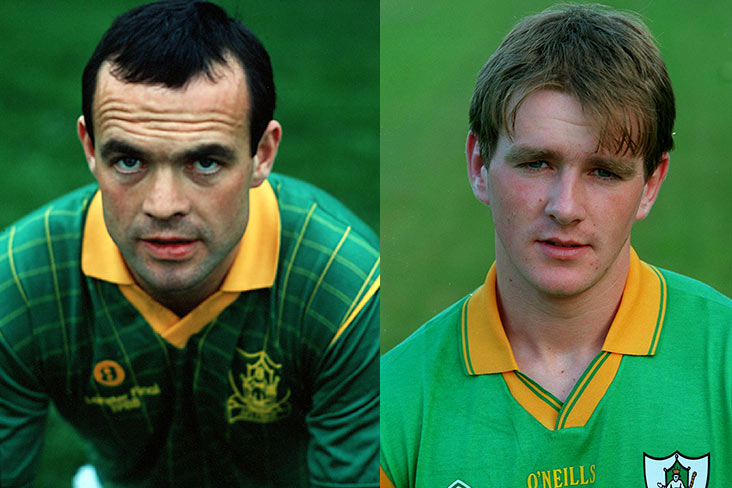 Two of the best, Mick Lyons and Darren Fay.
Unprecedented quiet times on the GAA front and with no return on the horizon because of Covid-19 we have come up with a novel way to keeping your Royal GAA mind occupied.
Since 1988 we have won four All-Ireland finals. You the reader can have a say in picking our Best XV from that glorious era.
Like the Number 2 jersey two players dominated the full back position over the four All-Ireland wins of 1987, '88, '96 and 1999.
A county with a great tradition of producing some outstanding footballers on the edge of the square.
Summerhill's Mick Lyons was the most feared full back in the country for over ten years winning 2 All Irelands (captain in '87), 5 Leinsters, 2 NFL and 2 All Stars.
Darren Fay burst on to the county scene in 1995 and within 4 years had 2 All Ireland medals in his back pocket. The Trim clubman also won 3 All Stars.
It's a topic of great discussion when it comes to picking Meath's best full back and even more so when it comes to separating Lyons and Fay.
Make your choice on our facebook page.
Most Read Stories