FL Div 4: Sloppy goals cost Boardsmill in Ballinacree
March 25, 2019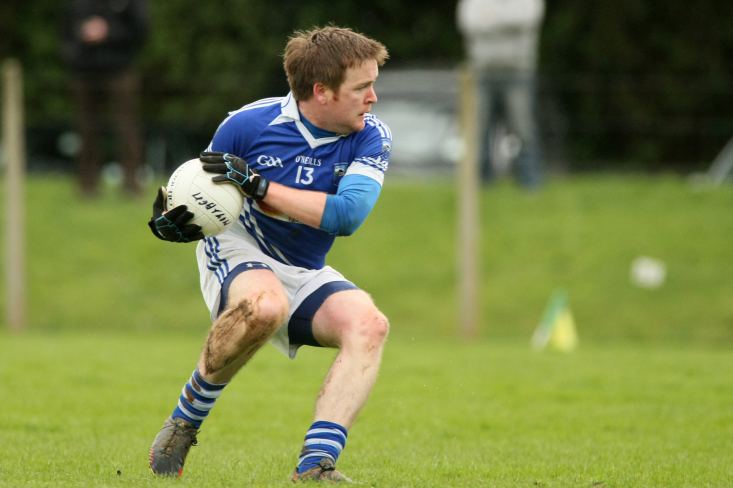 Boardsmill's Keith Hamilton
St Brigids 3-4 Boardsmill 2-7
Boardsmill made the long trip to St Brigids on Sunday morning with high hopes of a win.
The game didn't start well for the visitors, onceding a goal from a high ball into the square which wasn't dealt with. Five minutes later the home side broke to score another goal from a high ball.
Boardsmill composed themselves and started to get on the scoreboard with points from Stevie Gibbons and Keith Hamilton. The Mill started to find form and got two brilliant worked goals from Eric McKay. The teams went into half time tied at 2-2 piece.
The Mill came out of the block flying after halftime and got into a four point lead. Brigid's started to push hard and got a point back and then they were awarded a soft penalty kick, which they slotted home. Boths team battle hard to find a winner but it finished St Brigids 3-4 Boardsmill 2-7
The Mill move onto Slane next in the championship. After another good team performance and players returning for injury will be high in confidence going into the first round.
Boardsmill; Sean Dixon, Liam O'Brien, Jim Bird, Cian Ryston, Conor Darby, Thomas Leonard, James Durkan, Fergal Flattery, Cathal Wall (0-1), Bertie McLoughlin, Stevie Gibbons (0-4F), Mark Hatton, Eric McKay (2-0), Keith Hamilton (0-2) James Ashe. Subs: Bert McLoughlin for Bertie McLoughlin, Jack Dixon for Cian Royston.
Most Read Stories