Royal House Draw hit the €1m mark
January 08, 2019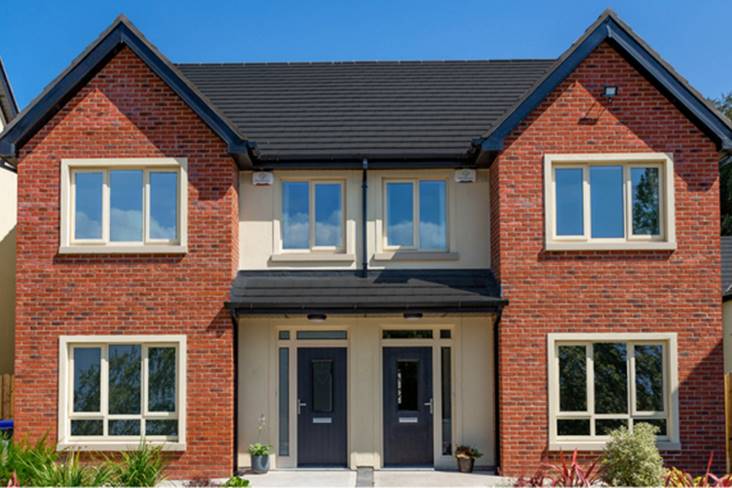 The next draw will take place on September 28th.
The first of the Royal House draws which took place shortly after Christmas 'hit' the €1m mark, chairman Peter O'Halloran told delegates at last night's county committee meeting in Dunganny.

The chairman said he was very pleased with ticket sales which had increased by €365,000 in the last two months prior to the draw. And while he didn't have the official figures he said they had now covered their costs and were looking forward to the second draw which will take place on September 28th.

O'Halloran congratulated Paddy O'Dwyer (Dunshaughlin) on winning the house and complimented clubs on their efforts to sell tickets. He said the county committee would again be seeking the co-operation of the clubs ahead of the second draw where a house is again the top prize.

A third draw will take place in early 2020.
First Draw results
1st Prize House in Cois Glaisin Johnstown Navan
Paddy O'Dwyer Dunshaughlin GFC
2nd Prize €10,000
Sinead Podewska (online)
3rd Prize €7,000
Irene O'Donnell St Colmcilles GFC (online)
4th Prize €5,000
Christopher Kavanagh (online)
5th Prize €1,000
Larry Briody Kildalkey HC
6th Prize €1,000
Philip Byrne Drumconrath GFC
7th Prize €1,000
McGuiness Family Walterstown GFC
8th Prize €1,000
Jim Myles Gang Drogheda Syddan GFC
9th Prize €1,000
Mary Tobin Simonstown GFC
10th Prize €1,000
Maurice O'Sullivan Donaghmore/Ashbourne GFC
Most Read Stories